Wicklow Way info with maps, GPS track, Guide, Operators and more
Please find at links below, extensive information, including Google Map of the Wicklow Way, Printable maps of the Wicklow Way and various resources that will help you plan your journey on the Wicklow Way.
Grade:  Strenuous
Markings: The Wicklow Way is marked with yellow arrows on black marker poles – Linear Trail
Distance: 130km
Estimated Time: 6 – 7 days
Total Height Climbed: 3900m
Suitable for: Very fit walkers
How to get to Start Point: Marlay Park, Rathfarnham, Dublin 16
Wicklow Way Operators, Guides and Baggage Transfers
There are various operators and guides that package the Wicklow Way.  Leave all the bookings and transfers to them and make the most of your Wicklow Way experience.
Wicklow Way Google Map
Find at link below the full length of the Wicklow Way on Google Map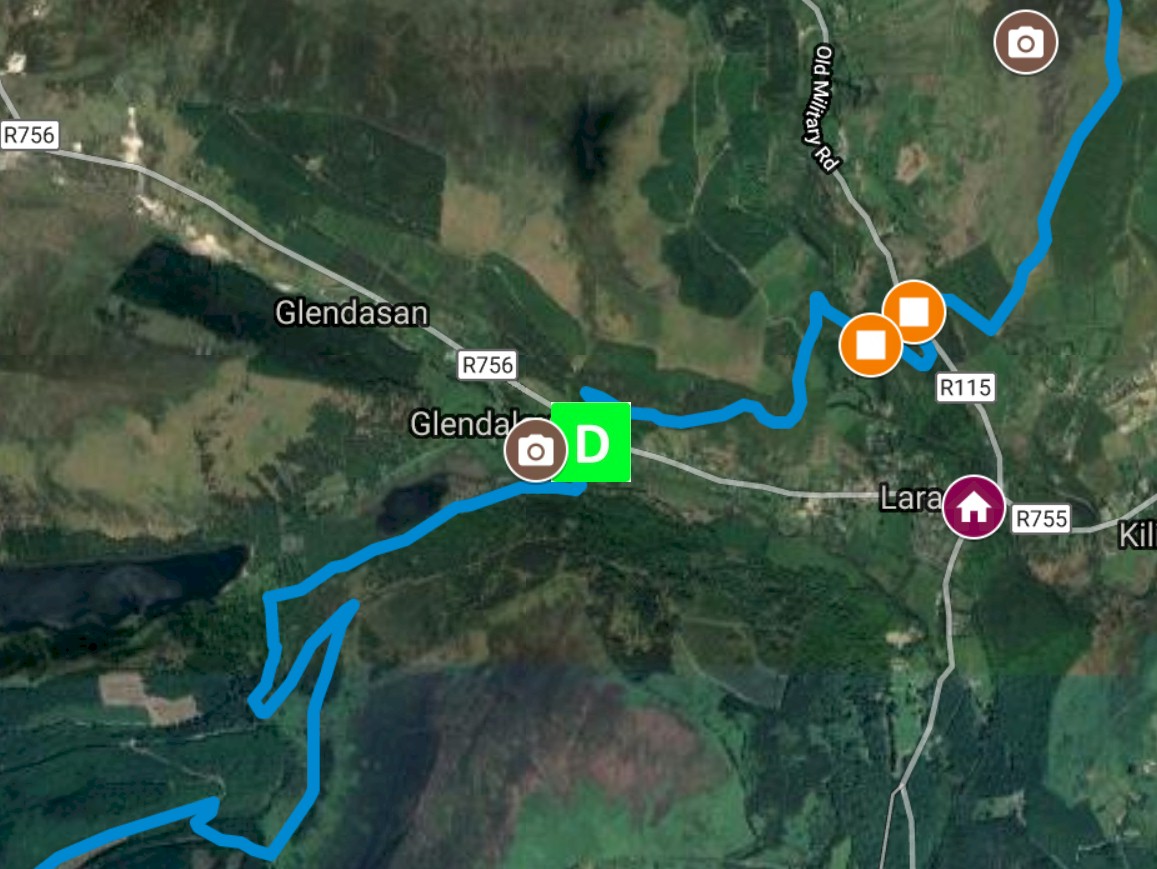 Download GPX
Download the Wicklow Way full GPX file to use on your own walking/running app.
Wicklow Way Information Guide
Download the Wicklow Way information guide at link below.  This guide was put together in 2017 and offers great insights and info on the Wicklow Way.
Wicklow Way Stages
The Wicklow Way can be done in various stages.  From single day walk to six or seven days adventure, find all the information to help you plan your Wicklow Way walk.
Wicklow Way PDF Maps
See below PDF maps of the various sections of the Wicklow Way.  Those maps can be easily printed and brought along your Wicklow Way adventures.