Wicklow Brewery's 'HopKnut Pale Ale' takes top award in London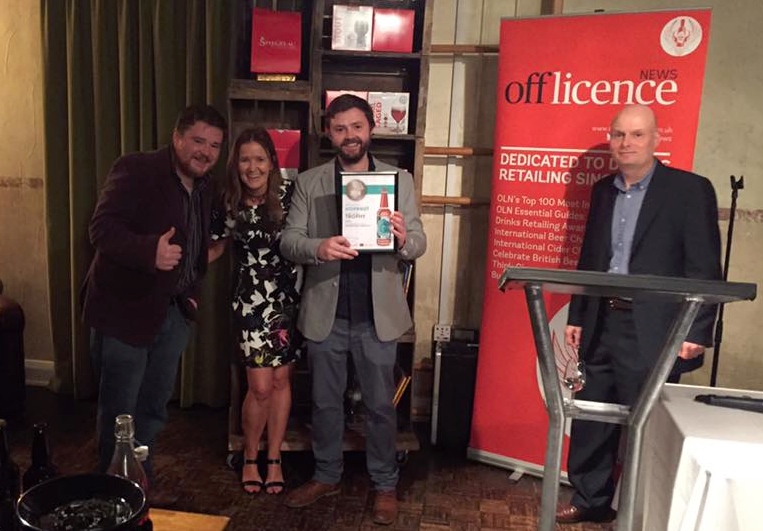 After coveting a gold medal for its 'Hopknut' Pale Ale and bronze medal for its Wicklow Weiss at the annual IBC (International Beer Challenge), they attended an Awards Ceremony in London on Monday 5th September.  All gold beer medal winners were present and overall trophy winners were announced.
The IBC has been in operation for over twenty years, acknowledging the skill of the brewer and is an internationally recognised symbol of quality frequently displayed on bottle labels. Breweries from all over the globe enter to be tasted by renowned internationally industry judges who judge beers on appearance, aroma, taste and finish.
Wicklow Brewery were thrilled to take the top trophy for the 'Best Ale under 5% ' at this internationally judged event.  This is a great achievement for a small family Brewery in Redcross, Co. Wicklow.  Wicklow Brewery is the first Irish Brewery to ever win a trophy at these Awards.
HopKnut Pale Ale will be available in a 330ml can from October and will be launched in the brewery at the Redcross Beer Festival on 7th and 8th October.
For more info and tours of the Wicklow Brewery, go to http://visitwicklow.ie/attractions/wicklow-brewery/