Rathsallagh House Awarded Best Historic Hotel Wedding Experience for 2017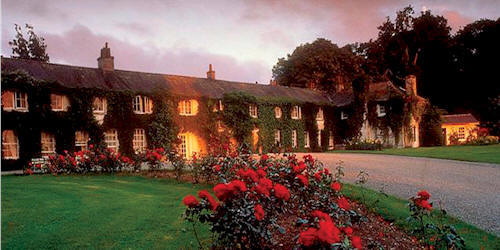 Competing against 500 hotels throughout Europe, Rathsallagh House was awarded Best Historic Hotel Wedding Experience at the 2017 Historic Hotels of Europe Awards, which took place on 23rd of October 2016 in Santorini, Greece.
Industry leaders, hoteliers and media representatives gathered from all over Europe to the ceremony where winners were recognised of their contribution to the highest standards of cultural and historical hotel keeping and hospitality in Europe.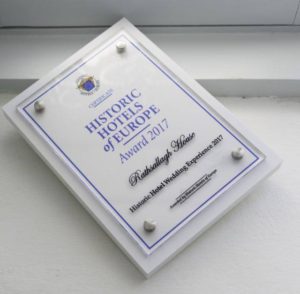 On the night, ten winners were announced representing a wide range of categories including romance, fine dining, spa facilities and of course wedding venues. Speaking on the award, proprietor Joe O'Flynn said 'Rathsallagh and its team of dedicated staff are absolutely thrilled to receive the award and to be honored by their European peers. Thank you to all the team at Rathsallagh and to all our wonderful guests who supported us.'
About the Historic Hotels of Europe
Historic Hotels of Europe is a membership organisation representing unique places to stay in Europe. Encompassing castles, chateaus, palaces monasteries, convents and more, they have more than 500 members, spanning 18 countries. Each property within the association has been handpicked for their historical architecture and the unique stories they tell. Ireland's Blue Book is the sole Irish representative association of this leading Europe's heritage accommodation provider.

Converted from Queen Anne stables in 1798, Rathsallagh is a large comfortable house situated in 530 acres of peaceful parkland with a walled garden. Close to Glendalough, the Wicklow mountains, The National Stud (with its Japanese Gardens) and the Curragh, yet Dublin is less than one hour's drive. The O'Flynn family and their staff look forward to welcoming you to Rathsallagh. The atmosphere is relaxed with log and turf fires, central heating throughout and luxurious bedrooms all with ensuite bathrooms.