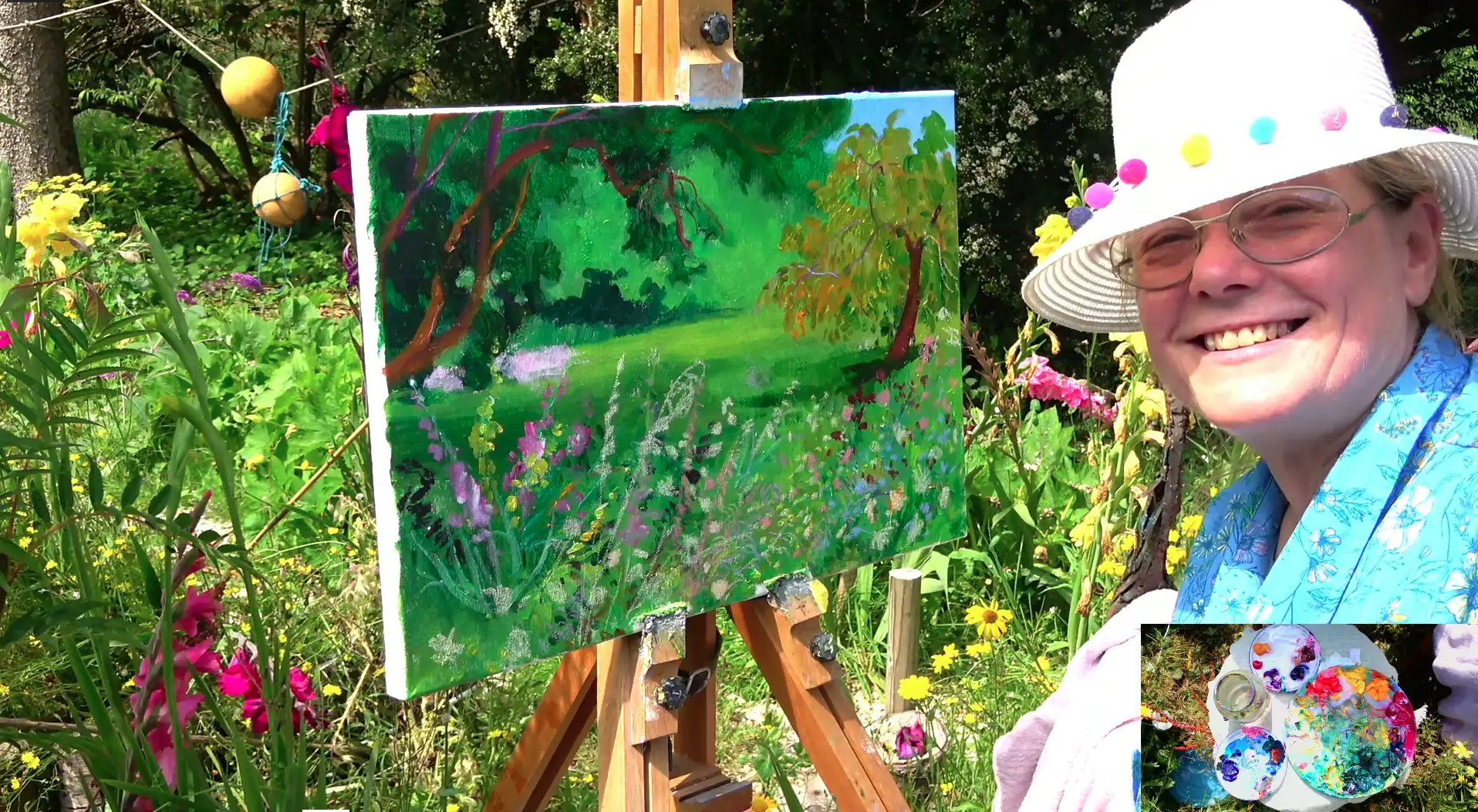 Join us for a live interactive stream from Mount Usher Gardens by kind permission of Konrad and Katherine Jay on Saturday 7th November from 2pm to 4pm.
The Tutor Susan will sit by the river and show us how, to capture the glorious autumn colours in paint using Acrylics on canvas.
Join us in the magnificent, well known Mount Usher Gardens in Ashford.
We will stream simultaneously through Vimeo, Youtube, Facebook and our website.
Write in your questions in the chat box as we stream and Susan will respond live.
To watch this livestream click the below link:
https://vimeo.com/472391780
Broadcast by the Irish School Of Landscape painting,
For more information on future classes click the link below,
https://www.irishschooloflandscapepainting.com/
For our your new about us Irish School of Landscape Painting page:
We are the Irish School of Landscape Painting, established in 1957. We have taught over 8,000 classes in the last 60 years. We have brought all of this experience, combined with Susan's as the Irish Art Expert filming with Channel 4's Watercolour Challenge to re-invent the School in keeping with our current times as an on-line live-streamed experience. We still maintaining the personal touch, helping each participant as an individual realise their painting potential.
Feeling that creative spark? Not sure where to start? Let us help.
Feeling blocked? Let us help re-establish that creative flow.
Paint in your own space, in your own time.
Be a part of the journey on our interactive livestreams, join our chat, send in paintings, (by photograph or what's app), for review, by email or on the livestream.