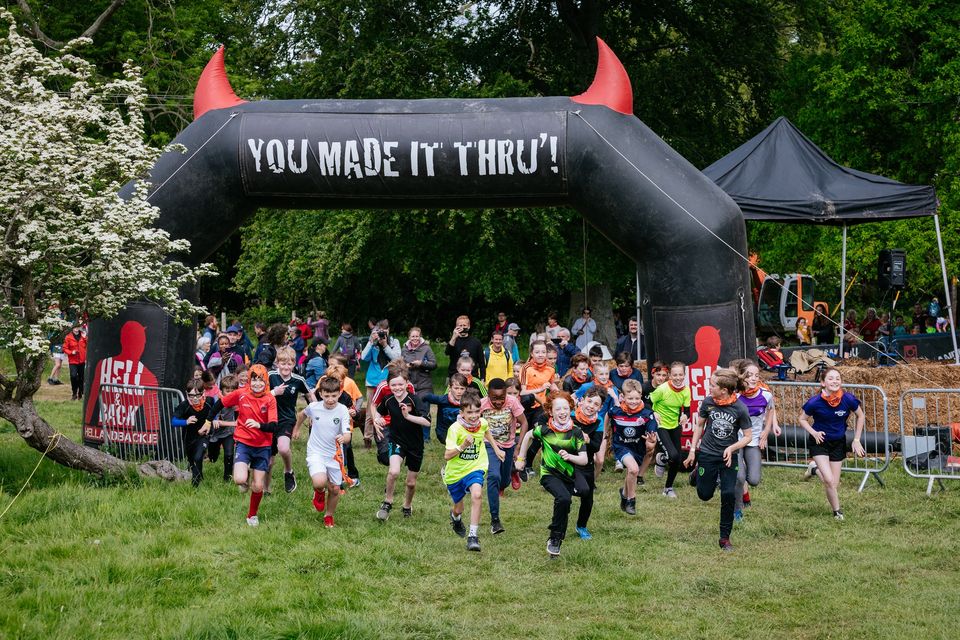 HELL & BACK Junior Returns to Bray for Muddy Mayhem and Epic Outdoor Adventure this Saturday 26th and Sunday 27th of August!
Brace Yourself Bray! Thousands of mini thrill seekers are set to descend on Killruddery Estate this weekend as HELL & BACK Junior is back and it's bigger, muddier, and crazier than ever! The 3KM obstacle challenge is tailor-made for fearless kids aged 8-12 who are on the hunt for the ultimate outdoor escapade. As well as presenting the utmost challenge to little daredevils, the event promises non-stop laughter, fun and excitement for all involved.
They will be tackling challenges that even Ireland's Fittest Family wouldn't shy away from, with obstacles straight out of the TV sensation itself, conquering the Splash Zone, taming Hell on Earth, and mastering the infamous Halfpipe Finish Ramp – all in one epic adventure. Wave goodbye to the screens and smartphones and say hello to mud, laughter, new friends and memories.
This weekend's HELL & BACK Junior is officially sold out! But fear not, the action-packed frenzy returns on September 30th. There are only a few spots left, so don't be stuck in the muck, book now to secure your spot for this unforgettable outdoor extravaganza!
For more information and to register: https://www.hellandback.ie/junior