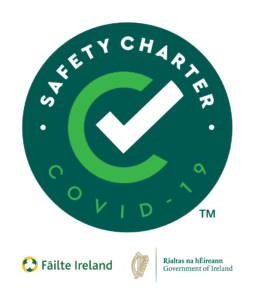 Please check the latest restrictions at https://www.gov.ie/en/campaigns/c36c85-covid-19-coronavirus/
We request that you respect the safety and social distancing rules in place.  With your help we can control the spread of the virus and keep ourselves and vulnerable members of our society safe.
As you browse our website, we ask you to check with individual providers before your visit, as conditions may change.
Before travelling to Ireland and Wicklow, please check Travel Updates with the Department of  Foreign Affairs at https://www.dfa.ie/travel
For further info on Covid-19, please go to https://www2.hse.ie/coronavirus/