BRAY JAZZ FESTIVAL 2016
Bray Jazz Festival returns for it's 17th year with another packed programme of jazz from leading international players and Ireland's top improvisers.
Described as "one of the very best small jazz festivals in Europe", the boutique scale Bray Jazz will this year host concerts featuring visiting artists from the US, UK, France, Ivory Coast, Sweden, Norway, Switzerland and Mexico.
28th April – 1st May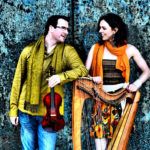 For 20 years Catriona McKay and Chris Stout have captivated audiences with their exhilarating and virtuosic live performances: the cascading rhythms of McKay's harp dovetailing perfectly with Stout's swooping, soulful violin.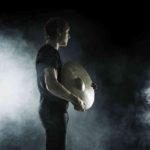 Magnus Öström is one of Sweden's top jazz stars, a band leader whose music is effortessly beautiful, drawing its influences liberally from jazz, electronica and rock.
For fifteen years Öström was the drummer with the Esbjorn Svensson Trio (e.s.t.), the most successful jazz band in the world at the time.

Seven-piece Bray band Retrofix will cook up a recipe of 60s soul or 70s funk when they play their first Bray Jazz show on the Harbour Stage, this year.
Their eclectic mix of jazz, funk, soul, bossa and originals has earned them a growing following, and led to an appearance at Mermaid Arts Centre during the Bray One-Act Drama Festival, earlier this Spring.