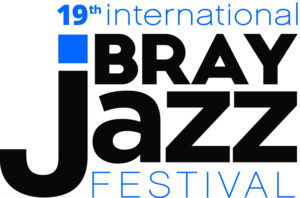 The return of Bray Jazz Festival on the May Bank Holiday weekend will bring with it one of the strongest international bills assembled in the 19 years history of the showpiece event.
Bray Jazz takes place from May 4th, 5th and 6th next, and will feature close to 40 shows at various performance spaces across the town, including Mermaid Arts Centre, Bray Town Hall, Novara Avenue Parochial Hall and Bray Methodist Church, as well as bar, restaurant and hotel venues across the town.
No less than four top name bands will travel in this year's festival from the United States, while there will also be concerts featuring players from Norway, Sweden, France, the UK, West Africa, Holland, Germany and Iceland, along with the cream of the crop of Irish jazz musicians on the bill.
This year's jazz showpiece will open with a performance at Mermaid Arts Centre by American R & B and soul diva China Moses, a singing star who is the daughter of jazz legend Dee Dee Bridgewater, and has been in the limelight since she recorded her breakthrough album at aged just 16.
Elsewhere across the May weekend Bray will welcome US jazz five-piece 'supergroup' Sound Prints, who kick off a European Tour with their performance at Mermaid Arts Centre. The group feature Grammy winning saxophonist Joe Lovano, trumpeter Dave Douglas and drummer Joey Baron.
Also featured on this year's bill will be performances by Swedish pianist Bobo Stenson, US-based German saxophonist Ingrid Laubrock, American drummer Jim Black, Dutch cellist Ernst Reijseger, and up and coming French star Laura Perrudin, amongst others.
A further highlight of this year's festival will be an afternoon matinee led by Belfast-based jazz trumpeter Linley Hamilton that will feature a 21 piece orchestra.
Festival director George Jacob says that the event will once again put Bray on the map as one of the jazz capitals of Ireland, and will bring thousands of music fans to the North Wicklow town. "This will mean business for local bars and venues, additional custom for restaurants and hotels, and will provide an early season boost for tourism in the town."
He said that Bray Jazz would be presenting shows in a new venue for main concerts this year, with the Novara Avenue Parochial Hall set to stage a number of big name acts.
"For the past few years we have been fortunate to use The Well, formerly St. Paul's Church as a concert venue, but unfortunately the congregation at the church have their own activities taking place on the May weekend, this year. We're extremely grateful to all at St Paul's for allowing Bray Jazz to stage some memorable events in the past few years, and we'Ill hopefully be in a position to return there again in the future."
"In the meantime we have to say a sincere thank you to the Church of Ireland for allowing us to use their Parochial Hall, and are extremely excited at the potential that it offers us as a venue for this year's festival," George Jacob said.
Bray Jazz will stage early evening recitals in the council chambers at Bray Town Hall – this year featuring Irish violin virtuoso and one time RTE Young Musician of the Year Cora-Venus Lunny, Norwegian tuba player Daniel Herskedal and French singer and harpist Laura Perrudin.  And the event will continue its tradition of staging music education workshops, supported by Music Generation Wicklow.
Across the town there will be a host of other live music experiences to enjoy, with The Harbour Bar presenting close to a dozen day-time and evening gigs right across the May weekend. Music starts at The Harbour on Thursday night, and with up to four shows taking place on the Saturday and Sunday of the May weekend, the venue will again be bouncing to the sounds of great jazz, rock and blues. Elsewhere, there will be gigs over the weekend at The Martello, The Hibernia Inn, Butler and Barry, Royal Hotel, Coach Inn, Porterhouse, Ocean Bar and Grill amongst the venues staging jazz concerts on the Wicklow Wolf sponsored Jazz Trail.
Bray Jazz Festival is supported annually by The Arts Council of Ireland, Wicklow County Council and Failte Ireland, and is also backed by East Coast Radio, RTE, Iarnrod Eireann, by local hotels and restaurants, and by various embassies and cultural export bureaus.
To find out more about what's taking place at this year's festival visit: www.brayjazz.com