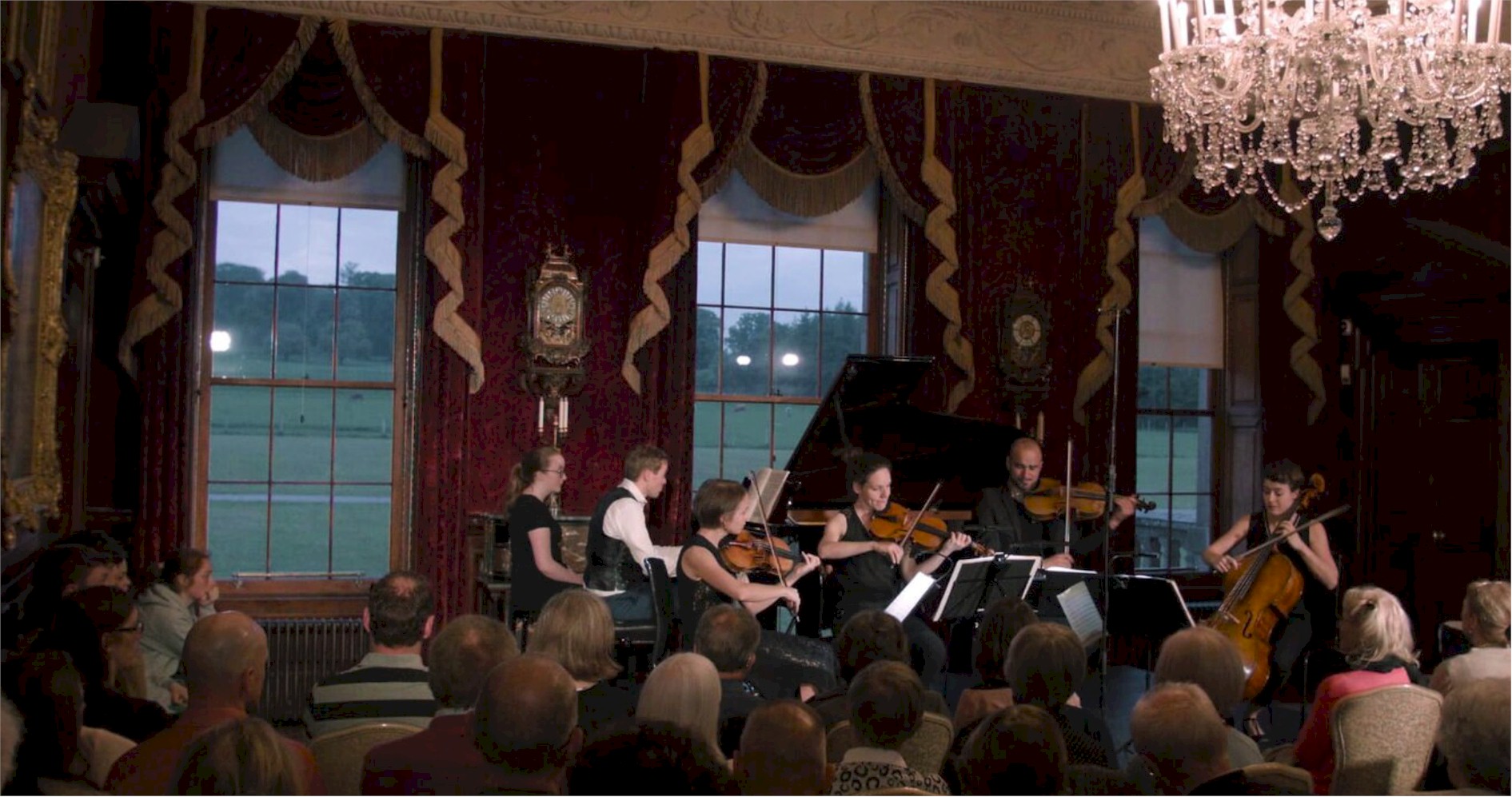 The West Wicklow Festival brings the riches of wonderful artists from Ireland and abroad to West Wicklow, for the enjoyment of all. Russborough House, one of Ireland's most historic and iconic Palladian houses, and St Mary's Church Blessington, are fitting venues, with their intimate surroundings, long history and association with music.
2021 Programme:
Wednesday 26th: Sean Shibe (guitar)- Russborough House
Thursday 27th: Rosanne Philippens (violin) and Zoltán Fejérvári (piano) – Russborough House
Friday 28th: Van Kuijk Quartet / Fiachra Garvey (piano) – Russborough House
Saturday 29th: Rising Star's concert with Phoebe White (violin) & Peter Regan (piano) – St. Mary's Church
Saturday 29th: Jamal Aliyev (cello) and Sam Armstrong (piano) – Russborough House
Sunday 30th: Rachel Kelly (mezzo-soprano) and Fiachra Garvey (piano) – St. Mary's Church
Sunday 30th: Sitkovetsky Trio – Russborough House
Check full programme at https://www.westwicklowfestival.com/programme#wednesday-programme
Fiachra Garvey, Founder and Artistic Director, grew up as a pianist and farmer in Ballyknockan, West Wicklow, on the glistening Blessington Lakes. Having performed in festivals all over the world his desire to establish a festival in his native Wicklow was realised in 2017 with the inaugural West Wicklow Festival. The festival has extended a warm West Wicklow welcome to some of the most dynamic and exciting performers from all over the world. 2021 already marks the 5th year of the West Wicklow Festival and we look forward to many successful years ahead!