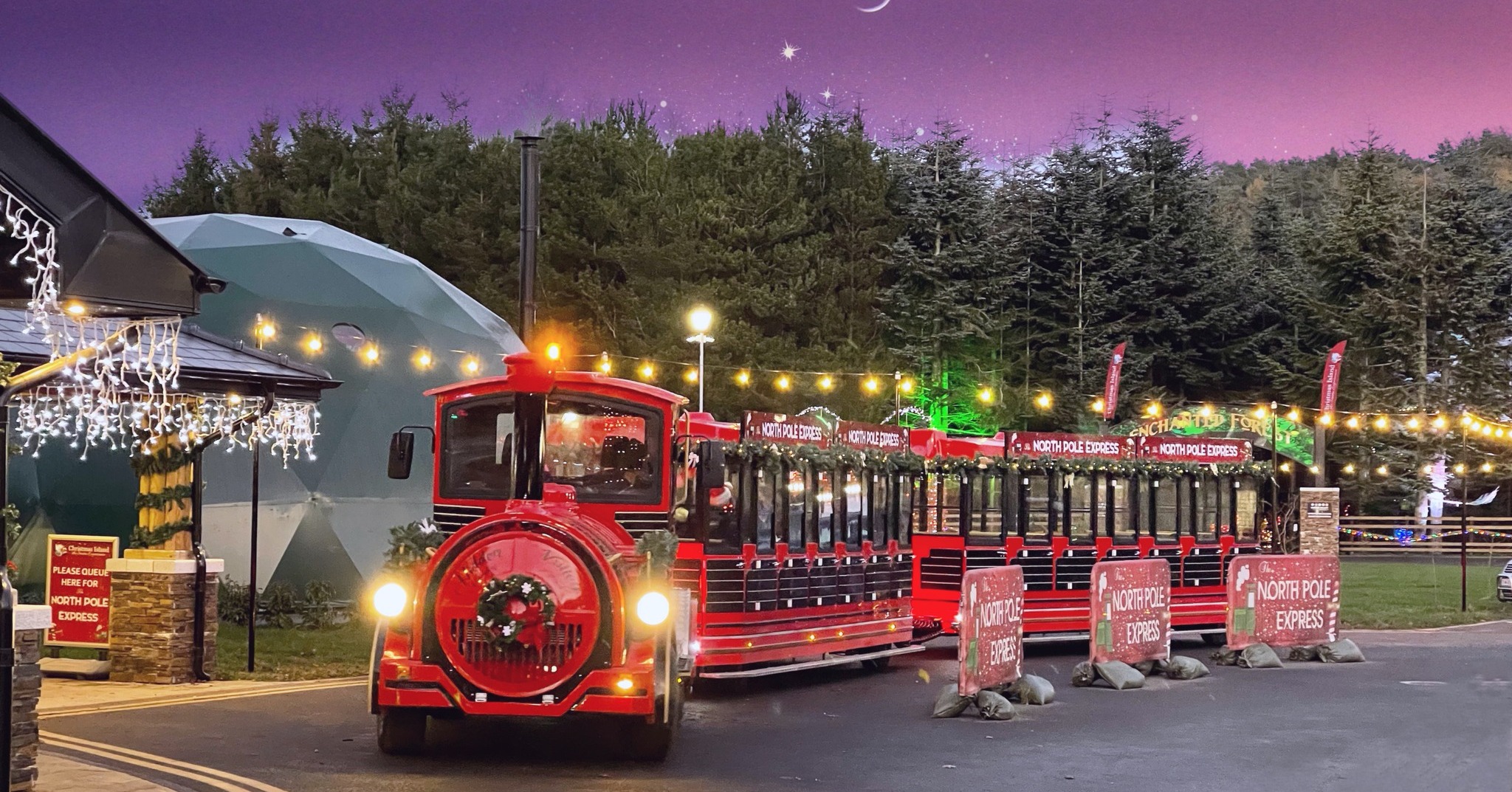 Join us at Christmas Island for Festive Fun and an Unforgettable Unique Christmas Experience!
Your experience will include an exciting journey on The North Pole Express, a trip to Christmas Island where you'll meet the Elves who will try to bring out your creative side before moving on to Santa's head elves for some more festive elf entertainment. Families will depart Christmas Island on Santa's House Boat to make their way to Santa's Grotto where each family will have a private visit with Santa.
Christmas Island tickets are available for both day visits and overnight stays. Overnight stays are available on Friday, Saturday and Sunday evenings.
Each family will meet Santa individually. Please be sure to make two separate bookings if attending with friends so that each family has their own private Santa visit.
All children will receive a gift from Santa.
If you have booked your ticket at the end of the day, then you need to arrive earlier to allow time for the extra facilities. If you booked the first time slot of the day, then you can stay on after your visit to Christmas Island to avail of the extra activities.
Bring your camera for lots of magical photo opportunities.