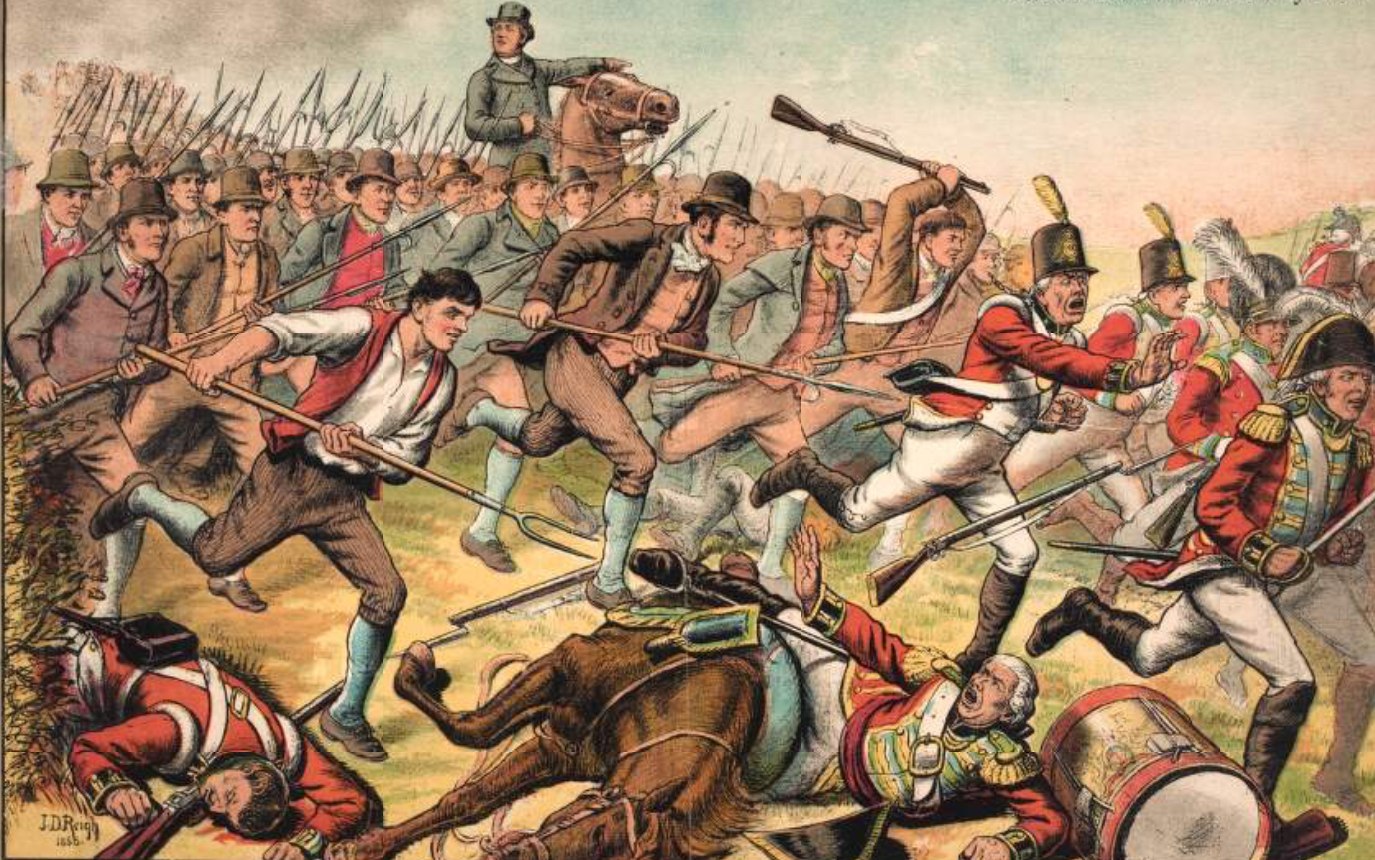 The Festival Rememberance will take place on the 26th, 27th and 28th of May 2023.
The main event will be on the 28th and will feature a thrilling re-enactment of the battle of Newtownmounkennedy, as well as talks by prominent scholars and historians, including Dr. Ruan O'Donnell from the University of Limerick.
This event is a unique opportunity to witness history come to life as we recreate one of the most significant battles of the Irish Rebellion of 1798. The re-enactment will be a thrilling spectacle, with authentic costumes, weapons, and battle tactics. You will witness firsthand the bravery and determination of the United Irishmen rebels as they fought to liberate their country from 'Crown Forces' rule.
More info at https://1798.ie/
Festival – Programme of Events
Friday – 26th May 2023
Local Schools Involvement
Saturday – 27th May 2023
Mainstreet at Market Square – Displays of art, period dress, weaponry at10am-12pm; local artefacts/memorabilia of the 1798 era are being sought.  Tours of Altidore Castle (Booking essential, max 25 people per tour)
Lecture Series – afternoon 2-5pm Community Centre – Professor Ruan O'Donnell and other key historians Music and entertainment – Community Centre 7pm-9pm
Sunday – 28th May 2023
Newtownmountkennedy
2pm – Mass @the Mass Rock – followed by Pike March to:
3pm – Ecumenical Service at Kiladreenan Graveyard followed by Pike March to:
4pm – Re-enactment Main Street of Newtownmountkennedy